Welcome Back, Commander
OpenRA is a Libre/Free Real Time Strategy project that recreates the classic Command & Conquer titles.
We include recreations of C&C (Tiberian Dawn), C&C: Red Alert, and Dune 2000. These are not intended to be perfect copies, but instead combine the classic gameplay of the originals with modern improvements such as unit veterancy and the fog of war.
OpenRA's primary focus is cross-platform multiplayer between Windows, OS X, and Linux; however, we include a number of single-player missions, and also support skirmish games against AI bots.
Latest News
---
Playtest 20141020
Posted by Paul Chote at 2014-10-20 21:00 +1200
---
Hot on the heels of last week's playtest-20141012, we have just released a third and (hopefully) final playtest in preparation for our stable Halloween release next weekend.
Development over the last week has been focused on tidying up loose ends, and includes:
An overhauled observer/replay sidebar for the Red Alert mod.
An improved (and hopefully more robust) crash-detection mechanism.
Improved memory usage over the previous playtests.
Further improvements to our new Lua API, and the removal of the old API.
Further improvements to our packaged single-player missions.
Additional minor polish improvements and bug fixes.
Please take this playtest out for a spin and report any and all problems on our bug tracker!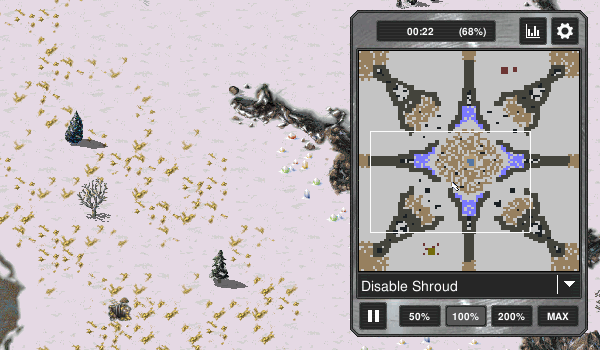 The observer/replay sidebar in the RA mod has been rebuilt to match the new player sidebars.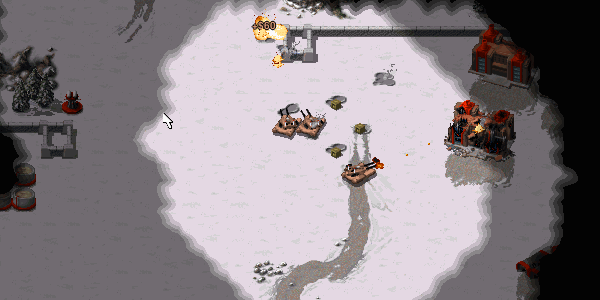 The RA mod now includes the "Monster Tank Madness" mission. Can you evacuate Dr Demitri in time?
---