Posted by PunkPun on
Playtest 20230927
Two months went by, and bam! Another playtest!
Notable changes include:
Added the ability to vote to kick players
Fixed a crash on specific 32-bit Windows machines
Fixed AI not reacting to its units being shelled
Fixed Dune 2000 carryalls sometimes kidnapping harvesters
Improved the utility, making it easier to update to new sprite sequences
Sped up the ending of the Red Alert mission Sarin Gas 3
For more information, see the full changelog.
In an effort of pushing out a swift release we highly encourage everybody to play some games and report any issues you may find in the comments below, on our forum, Community Discord, or GitHub. Good luck on the battlefield, commanders!
The original playtest-20230801 announcement is included below:
---
As summer is in full swing, we are excited to kick off the playtest series for the upcoming OpenRA release! This time around, it is all about spring cleaning: squashing bugs, implementing minor requested features, and preparing for larger reworks. But fear not! We still have a bunch of cool stuff lined up just for you! Without further ado, here are some notable changes you can expect in Playtest 20230801:
Added new Covert Ops missions for Tiberian Dawn: "Eviction Notice" and "Twist of Fate"
Added new Red Alert missions "Allies10b" and "Soviet13a" and the Counter-Strike mission "Mousetrap"
Fixed several palette remapping issues and restored the ability to select darker player colors
Implemented a new custom Lua wrapper which improves error reporting for map scripters
Introduced a modular asset installer which allows for installation of the classic assets via Steam or the EA app
Reworked sprite sequences, significantly improving third party modding support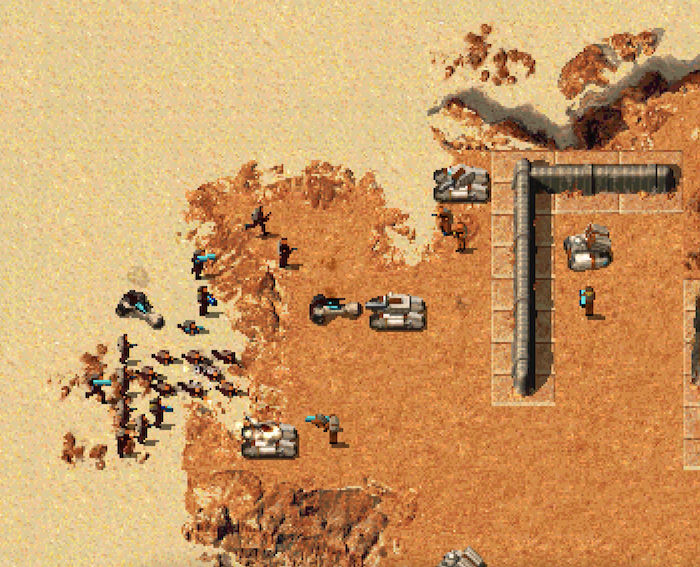 For more information see the full changelog.
And before we wrap up, we would like mention that this release contains significant progress towards C&C Remastered Collection support, including compatibility with the new EA app. The "Tiberian Dawn HD" playtest is a separate release and can be downloaded here. This preview is multiplayer-compatible with the main 20230801 playtest. However, please keep in mind that performance, memory usage and loading times have not been optimized yet. The C&C Remastered Collection must be installed through Steam or the EA App, and in case you are using macOS or Linux the project README provides you detailed installation instructions.
Stay tuned for more updates and be sure to take part in the playtest. Don't forget to share your feedback with us on our forum, community Discord server, or GitHub. Enjoy the summer gaming season with OpenRA!